Meet the Crew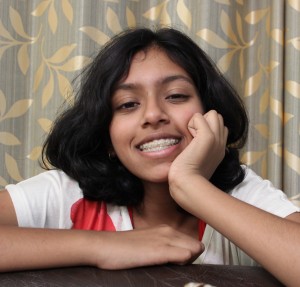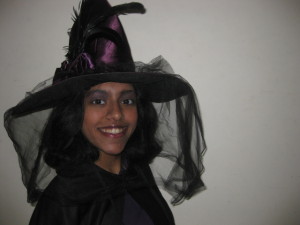 Riya Agrawal, a trained Bharatanatyam dancer is deeply enthralled by literature, dance, singing and the art of theater. She learnt the art of theater through workshop organized by "Shantaniketan" Kolkata and at MP Children's Theater Academy, Bhopal.  She works for RIV Productions as director, script writer, lyricist  and a choreographer.
Isha Singhal, a 15 year old, began her journey in theatre from Mount Pisgah Christian School. When it comes to dancing Isha is on it.  She has actively learnt Kathak and enjoys choreographing songs and routines for RIV Productions. She works for RIV Productions as the principal choreographer and director.
Varun Agrawal is a 14 year old with a flair for chess – practice scheduling, audition set-ups. This calculating mind has won 13 inter-state chess tournaments, and the crew's respect.  An integral part of productions and background work, Varun forms the crew's support system.

A brilliant and dedicated actor, 15 year old Megha Shastry has been an integral part of each of our productions.  Megha's love for basketball, which she competes for at Karnataka state level, as helped her understand the importance of body awareness, which she says has made her love the stage and presence and everything that goes with it.

Meghan Singhal is just twelve but is dreaming big. She has bagged central acting roles on the RIV stage, endearing audiences with her expression and spunk. They see glimpses of her six-year strong professional training in hip-hop and contemporary forms of dance.  She has been a valuable asset to RIV right from its founding 2012. An IACA Festival performer, Meghan's hip-hop team bagged bronze in the 2015 Dance India Asia Pacific Competition (Singapore).

Archita Agarwal's talent in dance or gymnastics makes up for her young age. She has taken part in several interschool gymnastic competitions and won Laurels for her posture and flexibility. When she isn't gearing up for her next gymnastics event, she's engaged in learning choreographies with RIV.

When she auditioned for the first time, we knew we needed this 14 year old. Nidhi Kallur has a passion for theatre and acting that is nearly unmatched. With her classical training in Kuchipudi and record of several solo dance performances, Nidhi has been instrumental in making the choreographies her own right from RIV's musical The Wonderful Wizard of Oz.

One of the most pivotal actors in the crew, Ananya Komerla is the best "villaneous" actor we've got. She's just 14 but has got the expression and laugh of a full-fledged anti-hero; her performance has never failed to awe. She has been a part of RIV since its founding in 2012.

Isha Thakar has read nearly all of Shakespeare's works. Her comfort zone, she proclaims, used to be in books, but she couldn't resist stepping down to the auditions when RIV notified the community about Anne. "I got selected… and those months of practice changed everything," she writes now. "I love singing. And dancing. And acting. Would you have believed it?" Her startling  performance in Anne as the main character garnered the attention of Mr Aloysius D'Mello, the current Principal of Greenwood High International School, and he lauded her in the institution's Annual Prize Distribution Ceremony.

Meher Sadhana has been learning the tabla for eight years out, mainly from her father, a table enthusiast. Besides volunteering in RIV's music composition sessions, Meher is an avid public speaker and has been the MC for several school and inter school events.

Rashi Dembi is 17 and has been playing the piano for seven years in the Trinity Music Curriculum. She has been actively engaged since RIV's founding in 2012, and now helps compose tunes and pen lyrics for its musicals.

15 year old Pranay Periwal has been learning the guitar since the tender age of 6 from The True School of Music, Mumbai. He volunteers in RIV as composer and musician. Alongside him, Vidhyuth Guruvayu works to compose music on his four-year-worn guitar.

16 year old Ganeev Chaddha is a sincere RIV production cast member who has been training with us since 2014. We've seen him come a long way from his introduction to the world of theatre when he was casted into Anne, and has been acting in our plays ever since.

Another part of RIV since 2012, dedicated Shravan Hari has aided the background crew with scriptwriting, prop collection and background music co-ordination out of a pure voluntary spirit.